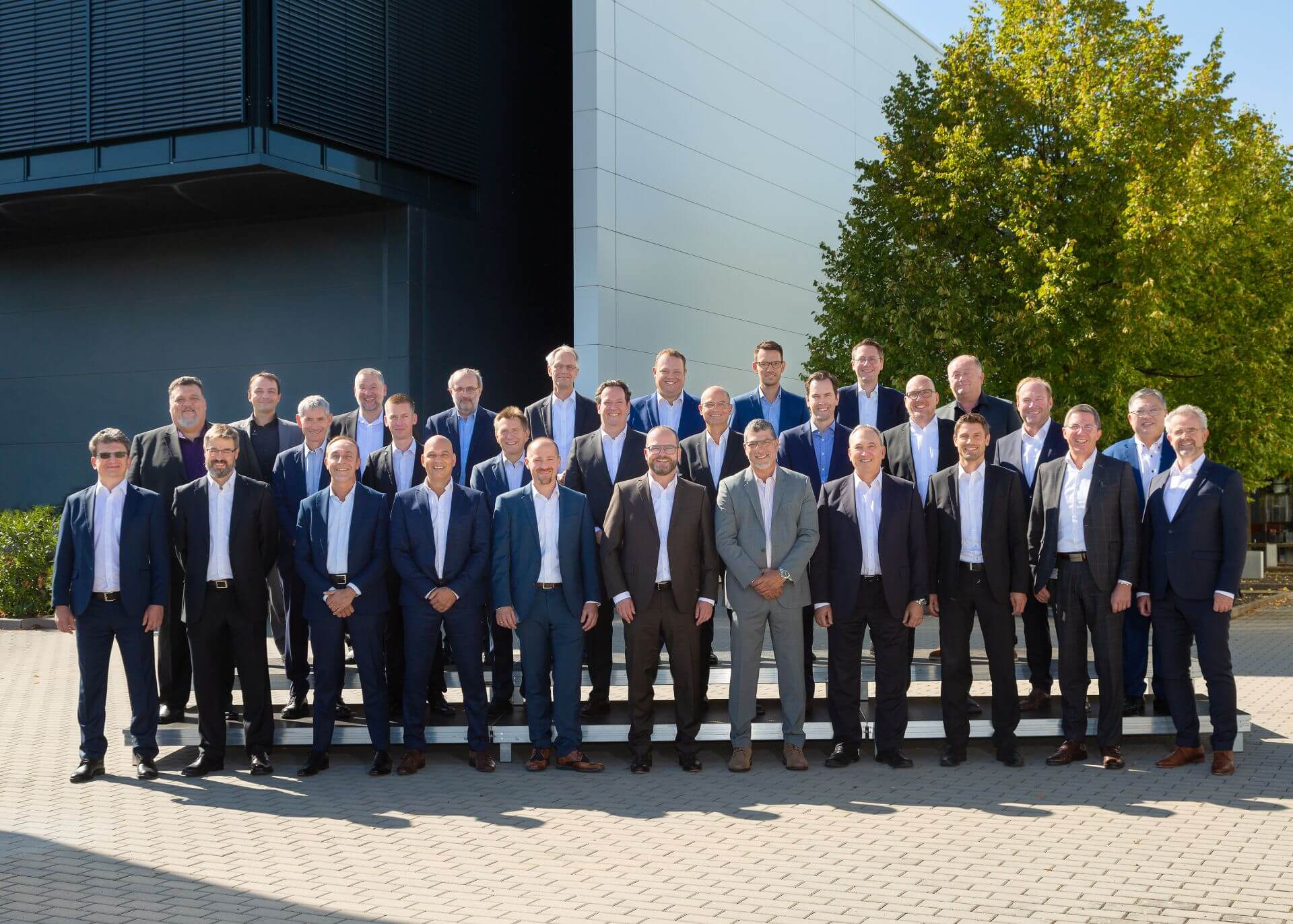 2022 – For the first time since 2019, the managing directors of the twelve overseas subsidiaries got together with the senior management of LAUDA DR. R. WOBSER GMBH & CO. KG for the World Jour Fixe at the company headquarters in Lauda-Königshofen. In the previous two years, the strategic meeting of all the senior managers had to take place online due to the pandemic.
LAUDA's international management team traditionally meets twice a year, to discuss directive projects, goals and plans of the limited partnership and all its subsidiaries. In intensive workshops and training sessions, the participants develop strategic goals, evaluate milestones and create synergies for the world market leader's global business. Alongside an extensive development analysis of the individual business fields and the upcoming annual plan for 2023, the comprehensive strategy project Drive250 was at the top of the agenda. Under this title, the family company has set itself ambitious growth targets. For example, the number of LAUDA employees is set to double worldwide, from 530 at present to over 1,000 by 2026. The company also wants to increase its turnover from the current level of around 100 million euro to 250 million euro in the five-year period under consideration.
"Direct, in-person discussion with each other is an important factor in LAUDA's company culture," explains President and CEODr. Gunther Wobser, emphasizing: "We are in an important phase of our strategic realignment, which is made more difficult by the current geopolitical developments. That's why now, more than ever, all international forces need to work together to carry forward our shared vision of making the world a better place with precise temperatures."
After an intensive three days, the organizers and 29 participants were left with a positive overall impression of the event. On top of the strategic work, there was no shortage of collegial interaction between the participants, including a traditional visit to the Königshöfer fair and a cycling trip to the neighboring town of Bad Mergentheim with a mini golf tournament.