Laboratory and industrial-scale
temperature control from -150 to 550 °C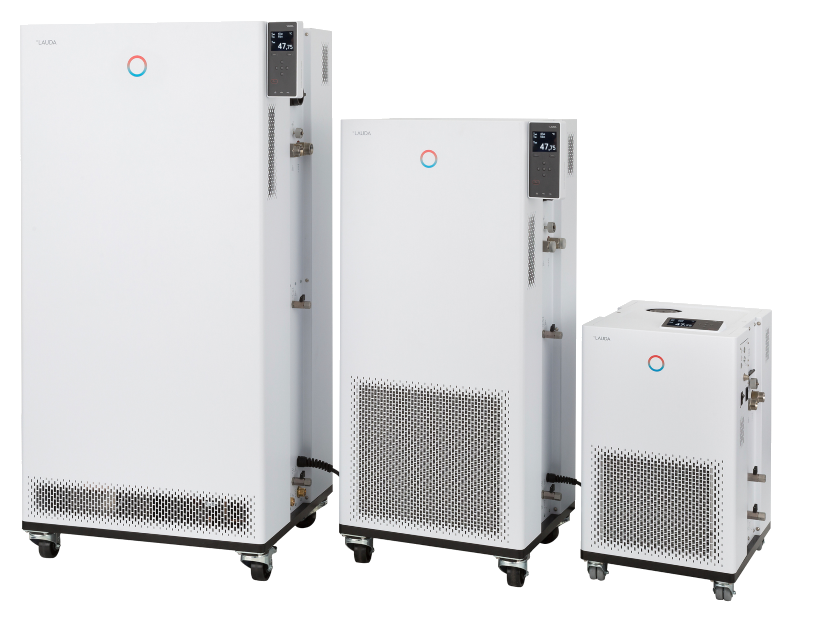 Intelligent temperature control solutions for almost every application have made LAUDA the world market leader for precise temperature control. Our presence makes the competence, innovation and uncompromising quality of LAUDA available to our customers world-wide. Whether you measure the temperature in Fahrenheit or Celsius: Our most important yardstick today and in the future is the partnership with our customers around the world.
NEW LAUDA INTEGRAL PROCESS THERMOSTATS
LAUDA is driving forward the connectivity of temperature control technology with the new Integral process thermostats. Thanks to the modular interface concept and intuitive operation via the integrated web server, they are more user-friendly and smarter than ever. The newly developed, superior cooling technology guarantees maximum process reliability in accordance with the European F-Gas Regulation. With its highly dynamic, precise temperature control, high connectivity and improved pump performance, your research and pilot plants will be sustainably fit for the future.
New England Cannabis Convention
Boston, MA
March 10-12
3rd American Hydrogen Forum
Houston, TX
March 15-16
Future Food Tech Summit
San Francisco, CA
March 16-17