Thermal oil heaters up to 400 °C
Over a heating output of around 500 kW, it is usually more efficient to use fueled heaters, especially if the customer has gas or oil available. Alongside the tried-and-tested electric heaters, LAUDA now also uses fueled heating oil heaters, in order to create outputs of up to 30 MW.
The gas and oil burners fit seamlessly into the LAUDA system concept as an addition to the renowned LAUDA secondary circuit units and refrigerating machines. All the components are designed by LAUDA project engineers themselves and are manufactured on LAUDA's premises. All automation takes place centrally using the LAUDA control concept, which is realized in close co-operation with the customer. Signal interfaces to and from the control systems are also created specifically for the customer. All the LAUDA temperature control concepts can also be executed in accordance with the European ATEX directive if required. The international standards for pressure vessels are applied appropriately.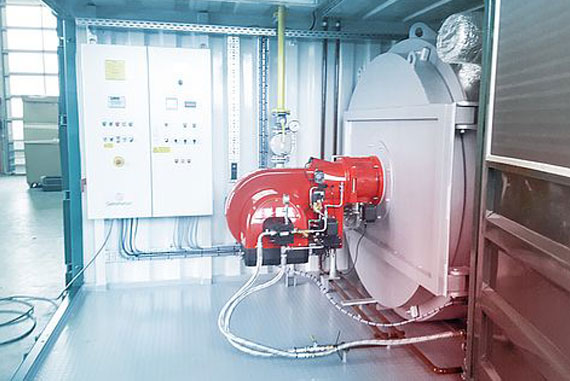 Download our HKS brochure:

LAUDA HKS Brochure (9.5 MB)