Measuring instruments for the analysis of polymers, surfaces, oils and surfactants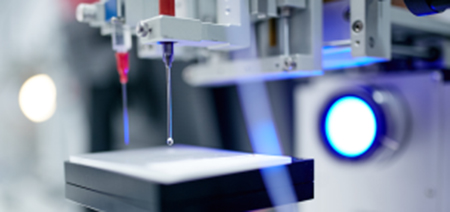 Contact angle measuring instruments and optical tensiometers
Wetting of surfaces and solid-liquid-interaction
With the modular LAUDA Scientific Surface Analysers LSA you cover a wide range of applications, from quality tests to research work
Innovative features such as unique drop shape analysis, telecentric lenses, optical CMC measurement and flexible software with an impressive range of functions ensure precise results
With the LAUDA Scientific LSA MOB you can measure any liquid on smallest areas, even in cavities and on vertical surfaces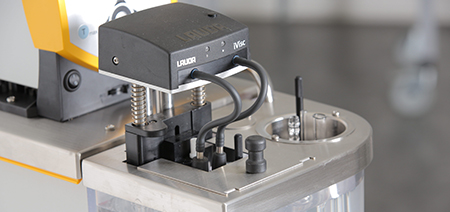 to determine kinematic viscosity
The modular automated viscometer PVS with up-to-date Windows software can be individually configured for virtually every application
The iVisc is a computer-controlled, compact viscometer with excellent price/performance ratio for viscosities between 0.3 and 30,000 mm2/sec
The fully automated filling and cleaning module VRM and the auto-sampler VAS improve the efficiency in the lab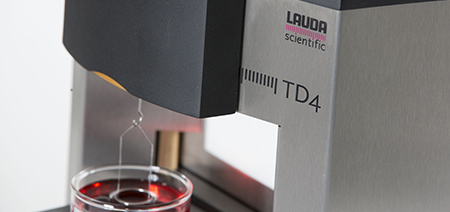 to measure surface and interfacial tension
The TC 1 is the budget instrument and the entry to tensiometry
For fully automatic measurements with excellent reproducibility the TD 4 can be used, especially with the thermoelectric unit PTT+
The drop volume tensiometer TVT 2 for precise measurement of surface and interfacial tension and surfactant dynamics in individual drops
The bubble pressure tensiometer MPT C for exact surface tension measurements of fast surfactants and their dynamics in the millisecond range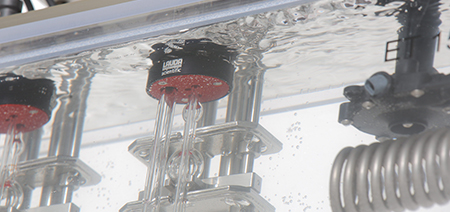 Various models for temperature control from -60 to 230 ° C
The Viscotemp and Viscocool clear-view thermostats are robust specialists for all viscometry applications
The Proline PV and PVL viscothermostats series ensures the highest precision in temperature and homogeneity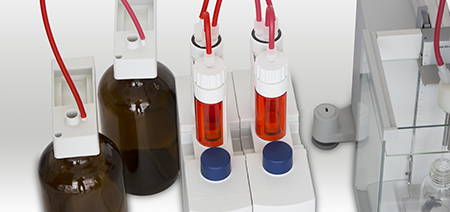 Sample preparation systems
for the simple and safe manufacture of polymer solutions
Automatic sample preparation for exact computer-controlled dilution of polymer solutions with full balance integration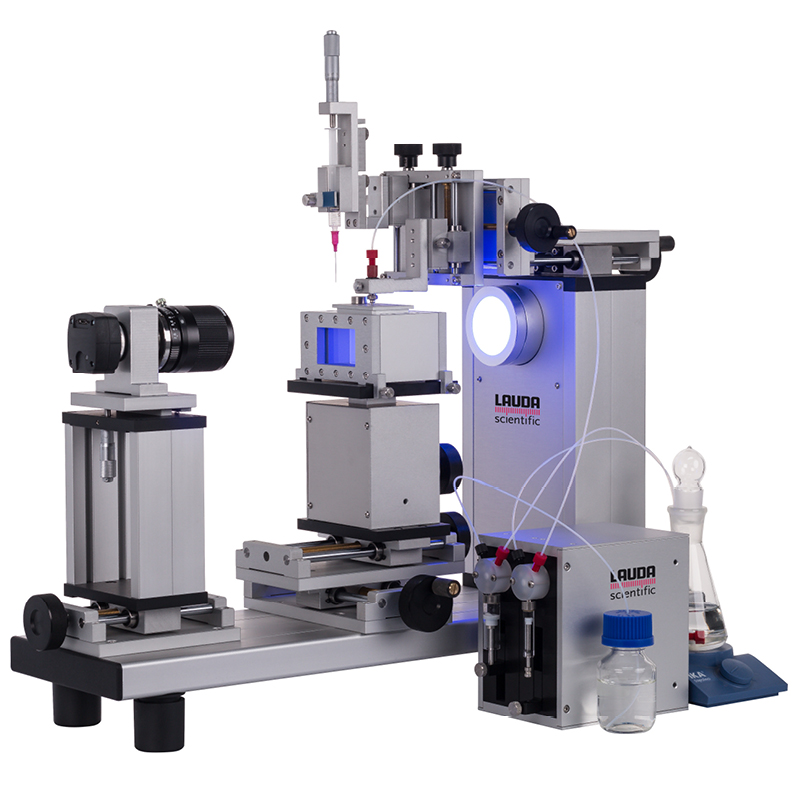 Wetting of surfaces and solid-liquid-interaction
Wetting of surfaces and solid-liquid-interaction can be precisely measured with contact angle instruments. The LAUDA Surface Analysers series LSA 60, 100 and 200 can be adapted to any laboratory requirement. Especially the easy handling and the very comprehensive software support the daily routine in the laboratory and allow precise measurement results.
LAUDA Scientific offers you innovative features such as simultaneous measurements in projection and top-view, telecentric lenses for research applications or non-contact dosing systems.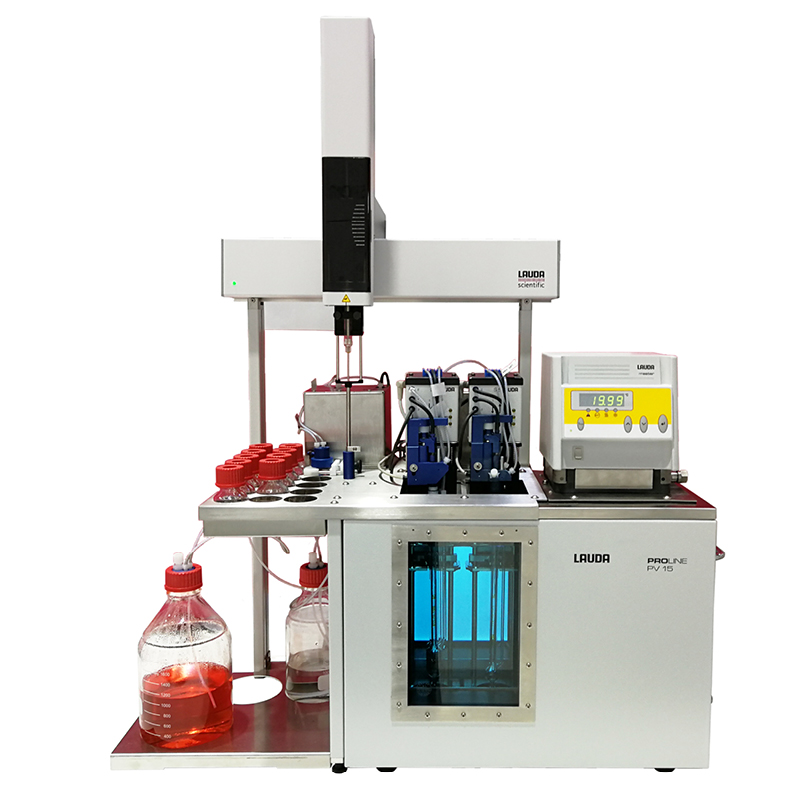 VAS 15/2 automatic sampler with 2 measuring stands
Automatisation and safety at work
Automation and safe handling of aggressive solvents are now also available for small and medium-sized laboratories from LAUDA Scientific. The new VAS 15/2 has all the technical advantages of the VAS 1/4, which is appreciated by many users worldwide, but is suitable for smaller fume hoods and smaller budgets.
The VAS 1/4 now also has a new drive concept and will in future be called VAS 24/2 or VAS 24/4.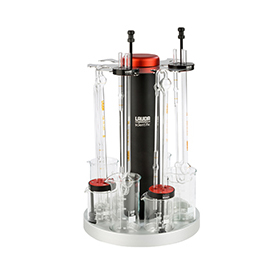 Precise measurement made easy with capillaries
Glass viscometers from LAUDA Scientific are available right now in the Visco.Fix system. This makes handling considerably easier and makes your everyday work in the laboratory significantly safer. The new Visco.Fix system also aids storage and cleaning: Up to four capillaries can be stored upright, allowing them to be filled at any time. Four additional capillaries can be suspended in parallel in separate beakers to drip dry – the perfect, safe storage solution. Handling glass viscometers has never been easier or safer.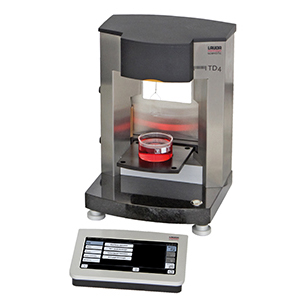 User-friendly, precise, compact
The TD4 is a compact ring/plate tensiometer, which, as a standalone device, offers maximum ease of use in research and development, as well as for quality control. The graphic operating unit with touch-screen enables accurate tracking of measurements (even time-dependent measurements). The pre-programmed standard methods, the GLP-compliant user management system, the optional equipment with a small Peltier-based thermostat (PTT+) and the intuitive user guiding make the TD4 a compact and precise measuring instrument.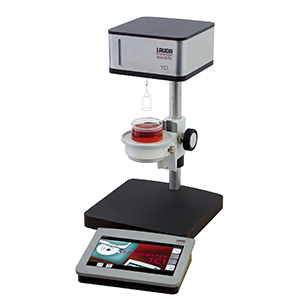 Precision and user-friendliness in the entry-level class
For the first time, the compact TC1 offers maximum precision and ease of use, even for manual devices. Precisely repeatable and with a high resolution, measurements are made problem-free for the first time with the integrated assistant. No other device in this class measures more precisely. Also featured are integrated standard methods, an acoustic measuring assistant, GLP-compliant user management and extendibility using the compact PTT+, which not only makes temperature control thermostating highly precise but also saves space.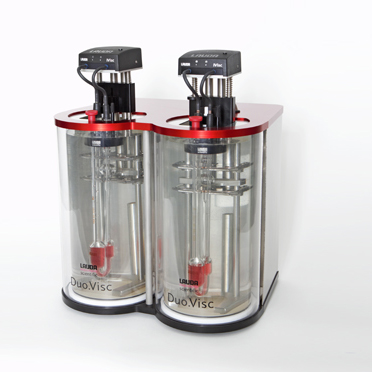 Two temperatures in parallel with the precision of the Ubbelohde capillary
Routine viscosity measurements demand a high level of precision both in temperature and time measurement. The Duo.Visc with its two independent thermoelectric Peltier heating/cooling systems allows to have the most stable and precise measurements without consuming valuable bench-space in the laboratory. The wide range of available capillaries covers the complete viscosity range. The easy to use Duo.Visc software helps to meet the requirements of today's laboratories.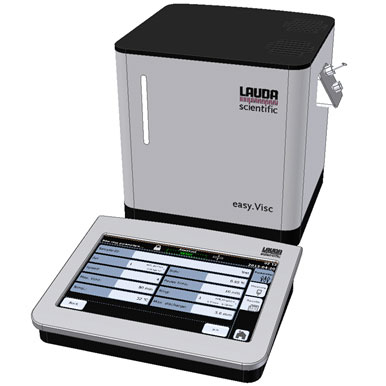 Viscosity measurement made easy
Small sample volume, small bench space requirements, straightforward user interface, but precise measurements and a wide temperature range: The LAUDA Scientific easy.Visc is the easy way to successful viscosity measurements in the laboratory, in QC or in the warehouse. Due to its intelligent temperature control and the small sample volume the sample reaches the right temperature very quickly. Besides the dynamic viscosity the parallel measurement of the density allows the calculation of the kinematic viscosity
Download PDFs of our Measuring Instruments Brochures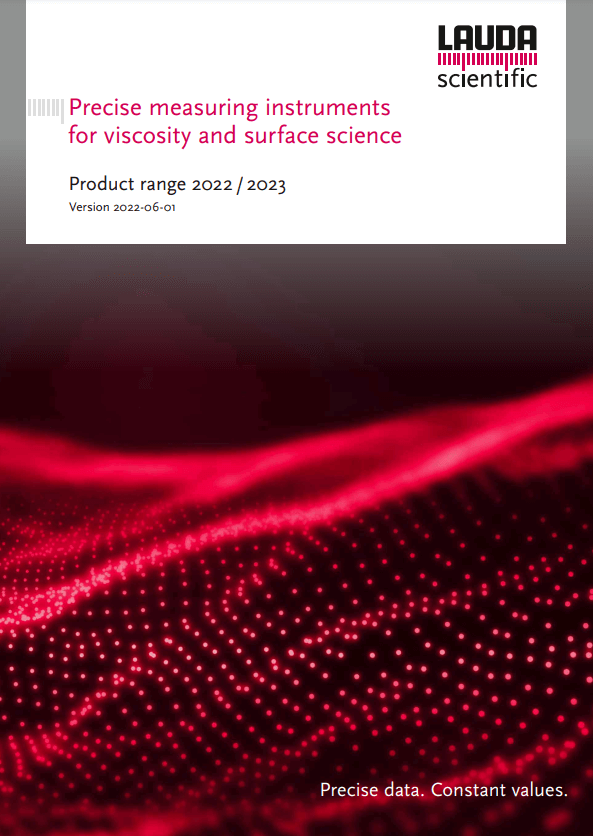 LAUDA Measuring Instruments Brochure (8.2 MB)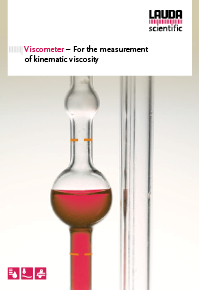 LAUDA Viscometer Brochure (1 MB)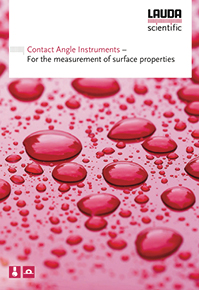 LAUDA Contact Angle Instruments Brochure (1.5 MB)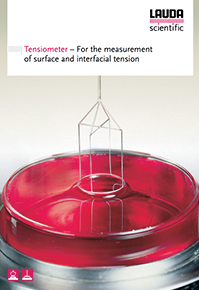 LAUDA Tensiometer Brochure (979 KB)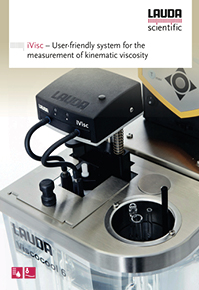 LAUDA iVisc Brochure (759 KB)