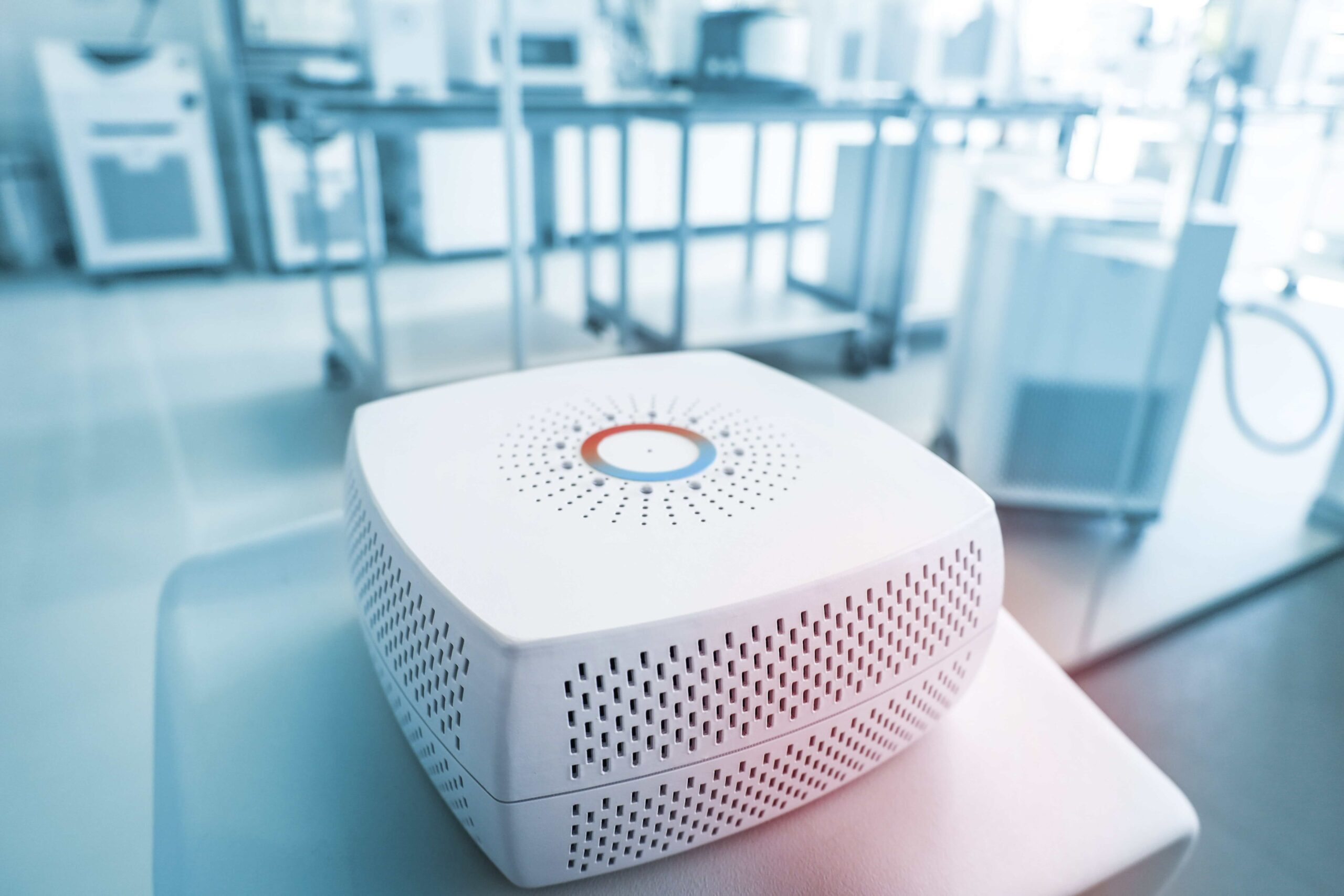 After a four-year break due to the pandemic, analytica, the world's leading trade fair for laboratory technology, analytics and biotechnology, is a fixed date for LAUDA DR. R. WOBSER GMBH & CO. KG. This year, the world market leader for temperature control equipment and systems is presenting its product portfolio in six thematic application areas and demonstrating how LAUDA's innovative, digital solutions are bringing the laboratory of the future into the present.
Process thermostats with voice control, mobile ultra-low freezers and digital products from LAUDA
With the new generation of LAUDA Integral process thermostats, developed for a comprehensive range of applications from -90 to 320 °C, LAUDA presents an innovative temperature control unit with an intelligent interface concept and intuitive control via mobile devices. With the pioneering technology demonstration "Hey LAUDA", the process thermostats can be operated for the first time by means of intuitive voice control. The devices can thus be controlled easily and conveniently via short and simple commands. The industry-standard voice control with directional microphone characteristics for reliable recognition of voice commands, even in environments with background noise, works by means of a separately connectable voice control box and processes the commands in a GDPR-compliant manner without data transmission to cloud services (Privacy by Design). Speech recognition technology based on Natural Language Understanding (NLU) ensures the best possible speech recognition. The voice control system of an Integral IN 150 XT will be presented in the "Digitalize and Connect" area at the LAUDA booth in Hall B1, Booth 504.
With LAUDA.LIVE, LAUDA temperature control solutions become fully networked and intelligent IIoT devices. The digital platform, which will also be presented live in the "Digitalize and Connect"  area, offers users comprehensive asset management functions as well as intelligent analysis and monitoring tools. LAUDA.LIVE provides companies with transparency about their own fleet of temperature control units, as well as their condition and maintenance requirements. The sophisticated control and remote maintenance functions allow highly qualified remote diagnosis and optimize the uptime, reliability and performance of LAUDA equipment.
The freezers of the Versafreeze line with "GFL Technology" are the center of the application field "ultra-low temperature storage". LAUDA Versafreeze ultra-low temperature freezers for laboratories and pharmaceuticals guarantee safe storage of pharmaceuticals and valuable samples in the temperature range down to -85 °C. At this year's analytica, LAUDA will present a world first: The mobile Versafreeze ultra-low freezer – the world's first mobile ultra-low freezer with modern Li-ion battery technology for the safe transport of vaccines, samples or pharmaceuticals – makes the use of dry ice in the storage and transport of pharmaceuticals obsolete and exact temperatures in the cold chain a reality. Temperature-sensitive active ingredients are stored and transported safely and in a controlled manner, CO2 emissions are reduced, and the occupational safety of logisticians is significantly increased by dispensing with dry ice.
Water baths, shakers and space-saving temperature control units for daily work in the laboratory
Reliable solutions for numerous requirements in daily laboratory work have been part of LAUDA's core competence for over 65 years. With the acquisition of laboratory technology manufacturer GFL Gesellschaft für Labortechnik at the end of 2018, LAUDA has expanded its portfolio to include first-class laboratory equipment. To highlight the branch's more than 50 years of experience and expertise accordingly, all LAUDA laboratory equipment is given the "GFL Technology" suffix as a seal of approval for quality, reliability and convincing performance data. In the application areas "Preparation" and "Temperature Control in the Laboratory", LAUDA presents practical examples for various laboratory applications, from LAUDA Hydro water baths to LAUDA Varioshake shakers and shaking incubators to LAUDA ECO thermostats for economical temperature control in the laboratory. The application area "process temperature control" includes the successful line of Integral IN process thermostats for professional temperature control from -90 to 320 °C, the versatile LAUDA PRO circulation chillers and the variable process thermostats LAUDA Variocool from 1200 W to 10 kW from -20 to 80 °C for the dissipation of process heat in laboratory, miniplant and production.
Improving the world together with precise temperatures
Dr. Gunther Wobser, President and CEO of LAUDA as well as Vice Chairman of the analytica Advisory Board, is looking forward to the first major trade show participation in four years: "As the world's leading trade show for laboratory technology, analytica is a first-class opportunity to present our solutions for the digital transformation of temperature control technology to trade visitors. I am very much looking forward to the personal discussions with our worldwide customers and partners. Our ambition is to improve the world together with precise temperatures. How we intend to implement this vision is impressively demonstrated by the high-growth application fields at our trade show booth."