Lauda Alpha
Heating and
Cooling
Thermostats
Heating and cooling thermostats for cost-effective thermostating in the laboratory at temperatures from -25 up to 100 °C
LAUDA Alpha is the cost-effective choice in the area of high-quality LAUDA thermostats. The temperature range from -25 to 100 °C covers the larger part of all basic thermostatic applications within the laboratory. This is exactly the working temperature range of the new LAUDA Alpha. This well-priced equipment range is made possible by minimizing any unnecessary features, with the focus on reliability and user-friendliness.
The thermostats are suitable for operation with non-flammable liquids (water, water/glycol) and for both internal and external thermostating tasks. A 1-point-calibration of the thermostats can be carried out by the user.
Sample preparation for chemico-pharmaceutical analysis
Quality control
Precise temperature control in sensitive areas such as medical serology
Versatile thermostating tasks in the field of biotechnology
Download a PDF of our Alpha brochure:

Working temperature min.
-25 °C

Working temperature max.
100 °C

Temperature stability
0.5 ±K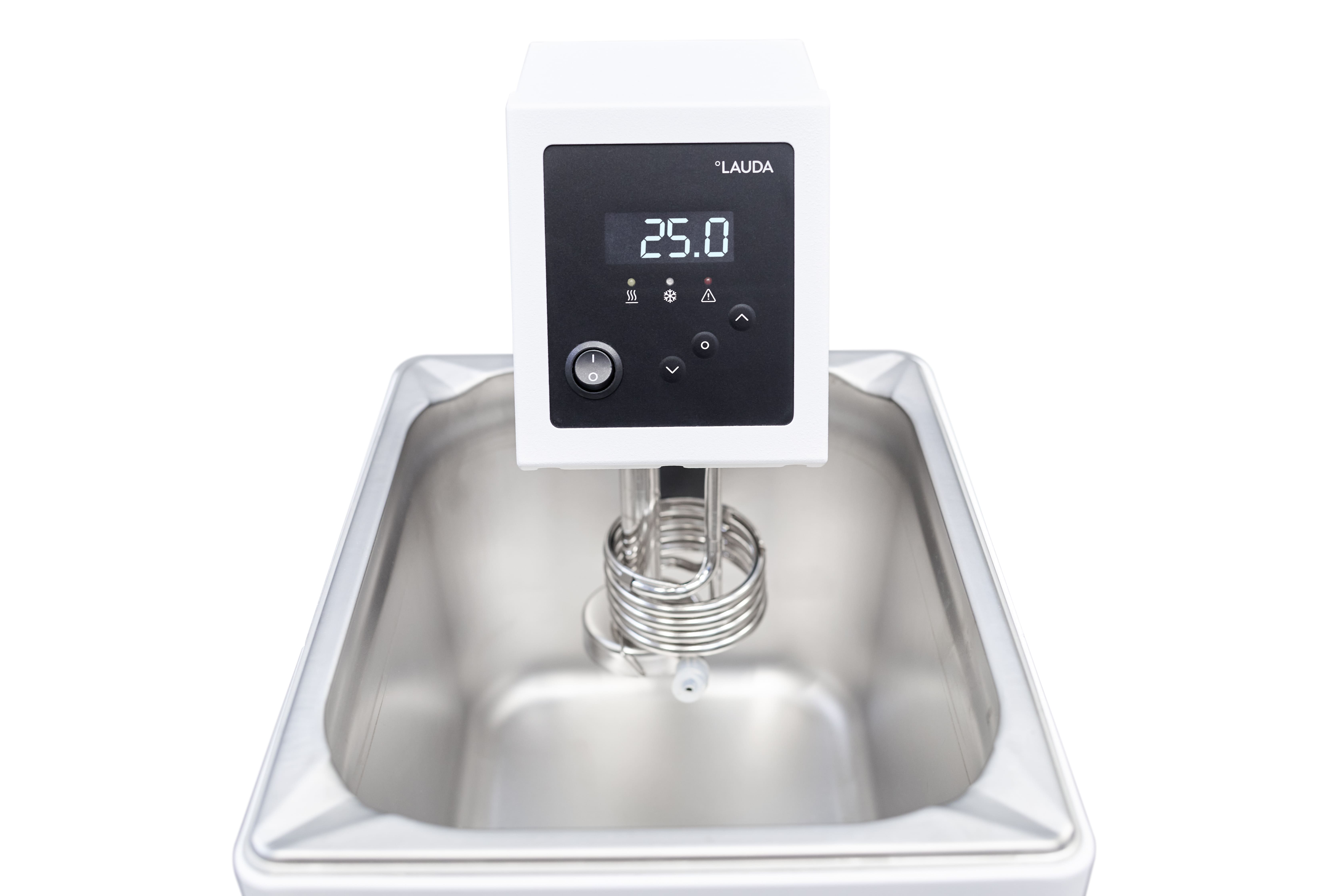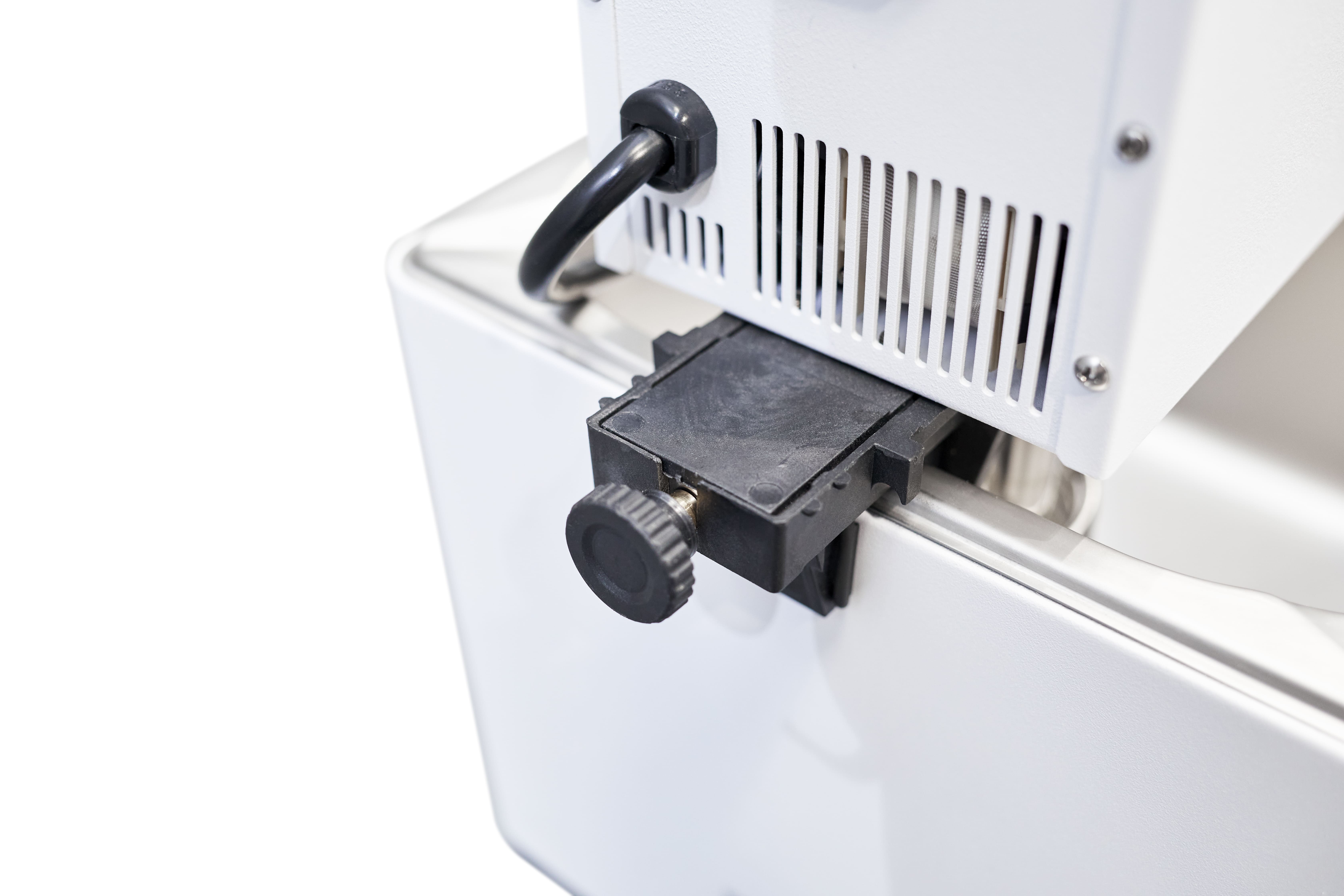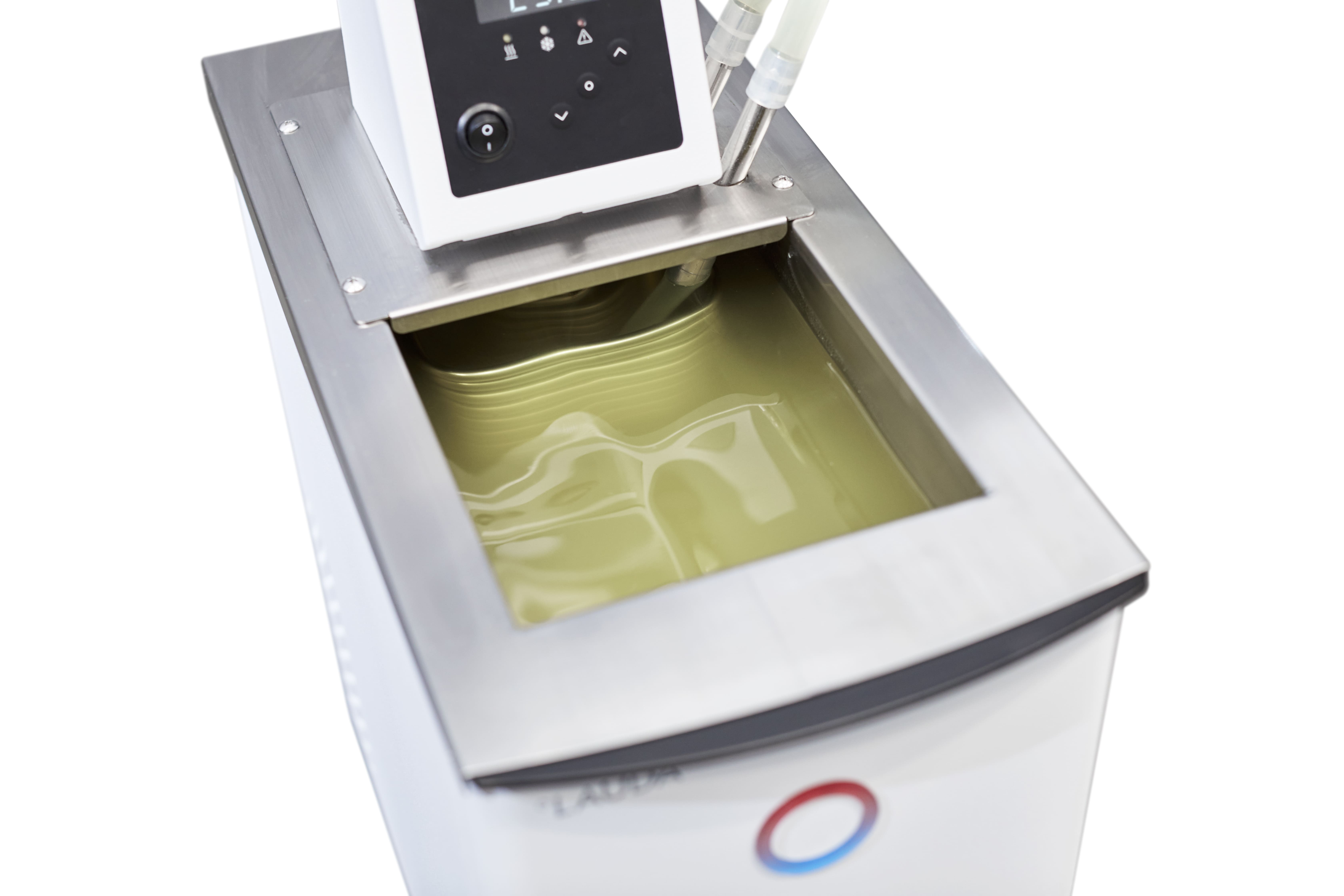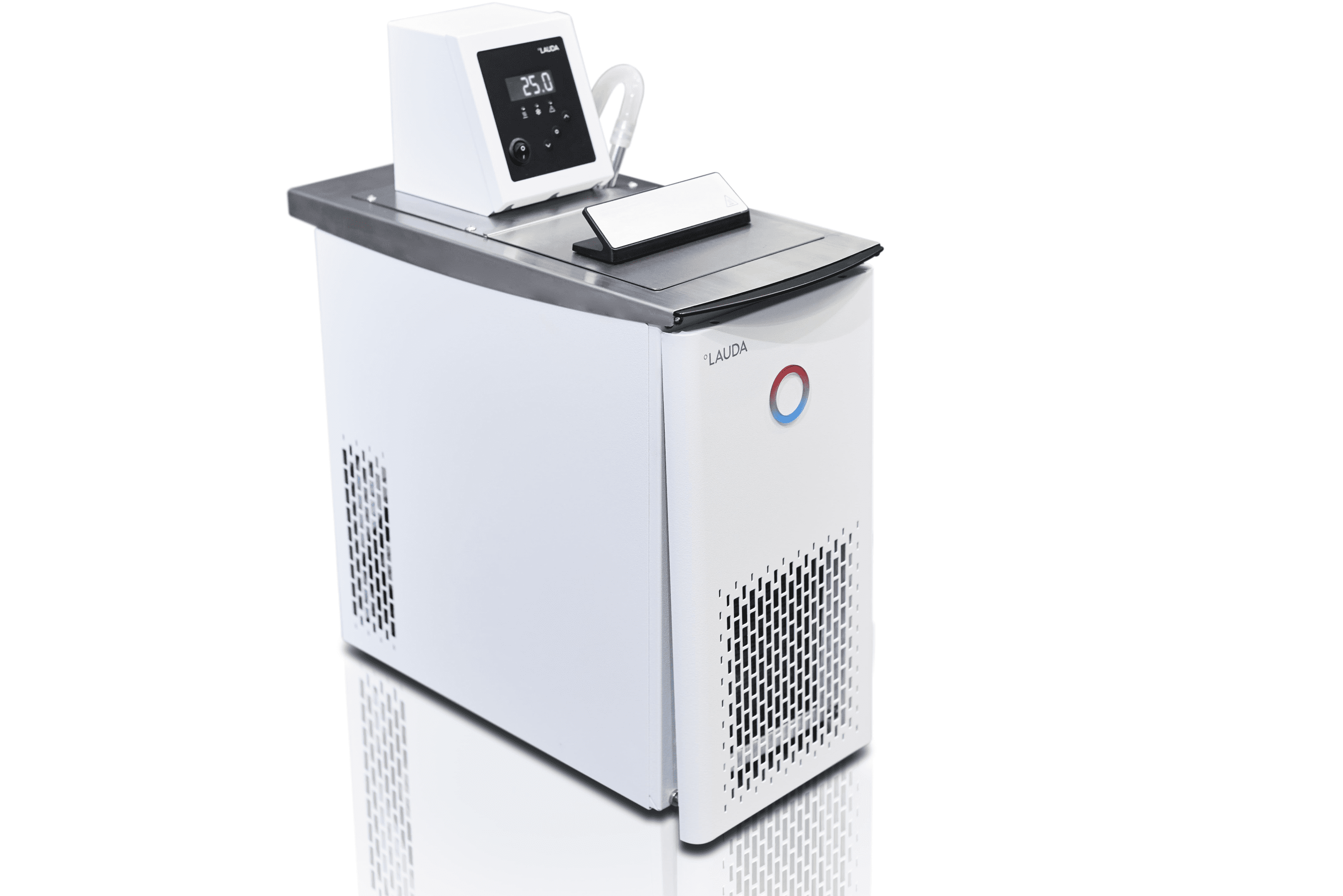 3-button operation with large, clearly legible LED display – easy and intuitive menu navigation and easily legible display values
Integrated shut-down timer– automatically initiates stand-by mode for sample protection and reduced operating costs
Automatic compressor generates precisely the required cooling capacity – up to 425 W – cost-effective operation; no unnecessary energy consumption; equipment-saving principle extends the life of the compressor
Alpha immersion and heating thermostats with screw clamp – easy to change to different bath vessels
Variable flow rates via inserts and fittings – the rate of circulation can be adapted to the size of the bath
Removal of the front cover without tools – easy cleaning of the cool air inlet and extended maintenance intervals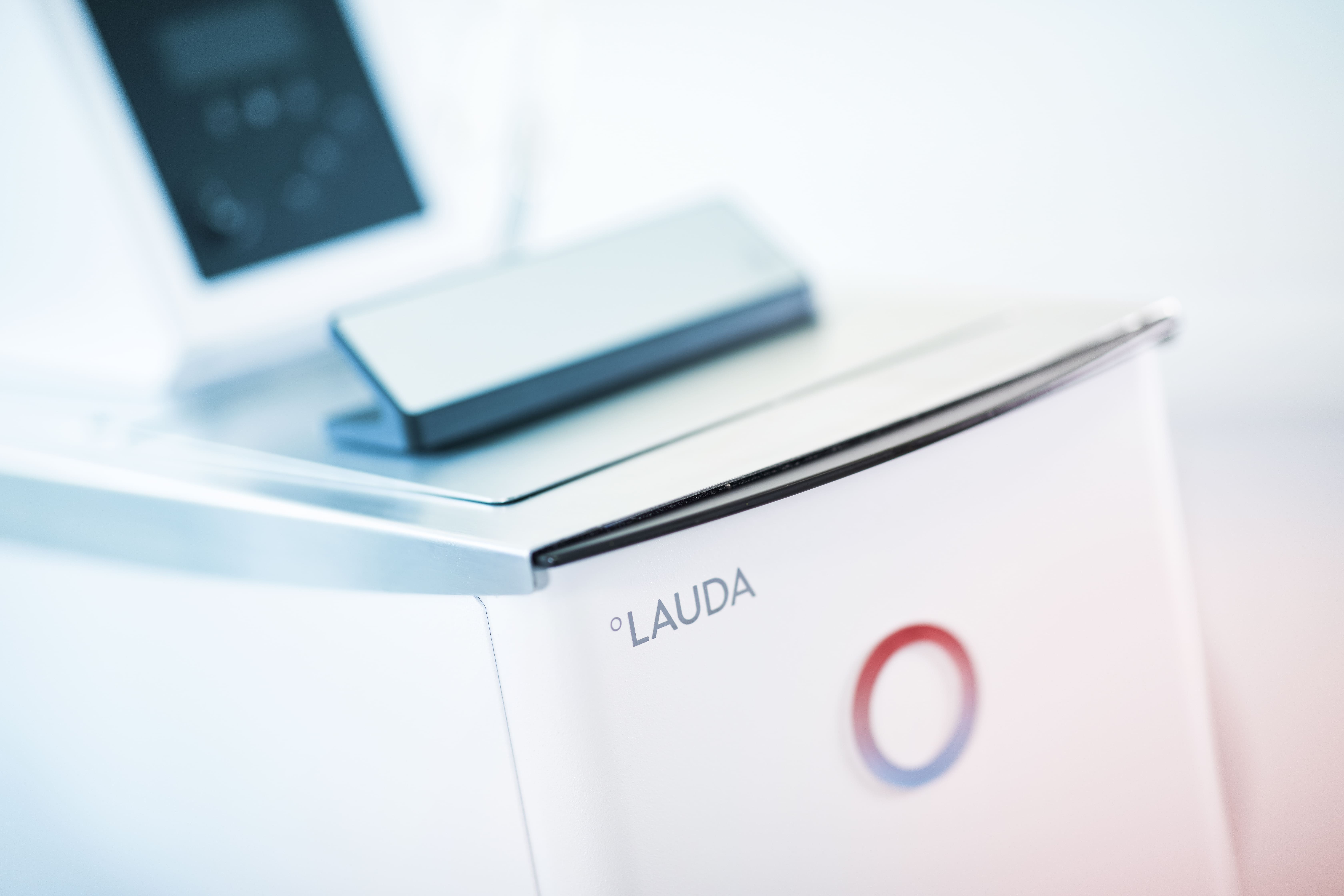 Alpha Immersion thermostat
The immersion thermostat A can be used for any bath with a wall thickness of up to 25 mm by means of the screw clamp included in the scope of delivery. Using the optional pump circulation set and a cooling coil, the immersion thermostat can be expanded to form a full-fledged thermostating system.
Alpha Heating thermostats
TThe heating thermostats A 6, A 12 and A 24 operate in the temperature range between 25 and 100 °C. As in the case of the immersion thermostats, a cooling coil and pump circulation set as well as a bath cover set are available as optional accessories.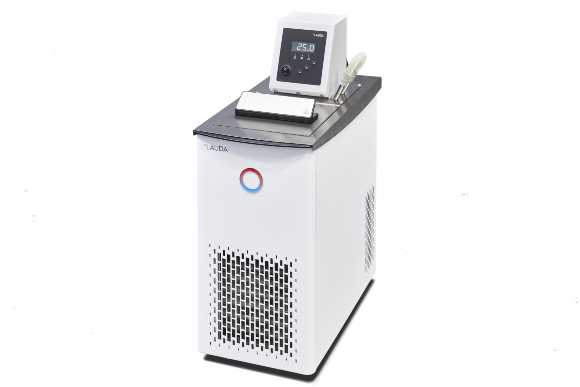 Alpha Cooling thermostats
The cooling technology of the cooling thermostats RA 8, RA 12 and RA 24 enables cooling performance through the entire temperature range of -25 up to 100 °C. A drain connection on the rear side of the devices makes emptying the heat transfer liquid a simple job. Bath covers and pump kits are included in the standard equipment.
Alpha Immersion Thermostat
| | |
| --- | --- |
| Technical features | A |
| Select to compare: | |
| Working temperature min. °C | 25 |
| | |
Alpha Heating Thermostats
| | | | |
| --- | --- | --- | --- |
| Technical features | A 6 | A 12 | A 24 |
| Select to compare: | | | |
| Working temperature min. °C | 25 | 25 | 25 |
| | | | |
| | | | |
| --- | --- | --- | --- |
| Technical features | RA 8 | RA 12 | RA 24 |
| Select to compare: | | | |
| Working temperature min. °C | -25 | -25 | -25 |
| | | | |
Pump circulation set
For thermostating of external applications
Cat. No.
Description
LCZE 005
Pump circulation set
For all Alpha immersion and heating thermostats
Cooling coil
For additional cooling of heating baths by means of cold water
Cat. No.
Description
LCZE 004
Cooling coil
For all Alpha immersion and heating thermostats
Bath cover sets
For assembly on LAUDA Alpha heating baths.
Consisting of bath bridge, bath cover, 2 blanking plates and 4 screws
| | |
| --- | --- |
| Cat. No. | Designation |
| LCZE 006 | Bath cover set A 6 |
| LCZE 007 | Bath cover set A 12 |
| LCZE 008 | Bath cover set A 24 |
Test tube racks
Polypropylene up to 95 °C*
Cat. No.
Description
Qty. Tubes
Ø mm
UE 047/UE 041
rack yellow/white
21
30
UE 046/UE 040
rack yellow/white
24
25
UE 045/UE 039
rack yellow/white
40
20
UE 048/UE 042
rack yellow/white
60
16
UE 043/UE 037
rack yellow/white
90
13
suitable for
3 x A 24
2 x RA 12
3 x RA 24